$2.99
Publisher:

Xplicit Press

Edition:

1

Available in:

Kindle, ePub

ISBN:

978-1-62327-129-9
Amazon Kindle
Google Play
B&N Nook
Veiled Obsession is a Menage/Multiple Partner Erotica short story – M/F. This erotica short story contains explicit content, erotic situations, graphic language and is suitable for readers 18 and over.
Veiled Obsessions is a story about Mabel, a simple homegrown woman who discovers her obsession for lust quite by accident and takes it upon herself to fully enjoy it with a stranger whom she meets in a bus. Mabel has lived a quiet, solitary life. She has had very few interactions with men or other strangers and, for the most part, has been fine with that.
One day, she is running late and when she gets on the bus, she finds herself jostled into the arms of Dick.  Dick is a man who is just as lonely as she is.  When she stumbles, he catches her and lingers for a bit, and he finds her very attractive. The next few days passed, and they keep running into each other.  Can this be the sign of something else to come? Will it be lust or love for them?  And how long can they hold out?
Available on Kindle, Nook, Apple & Android Devices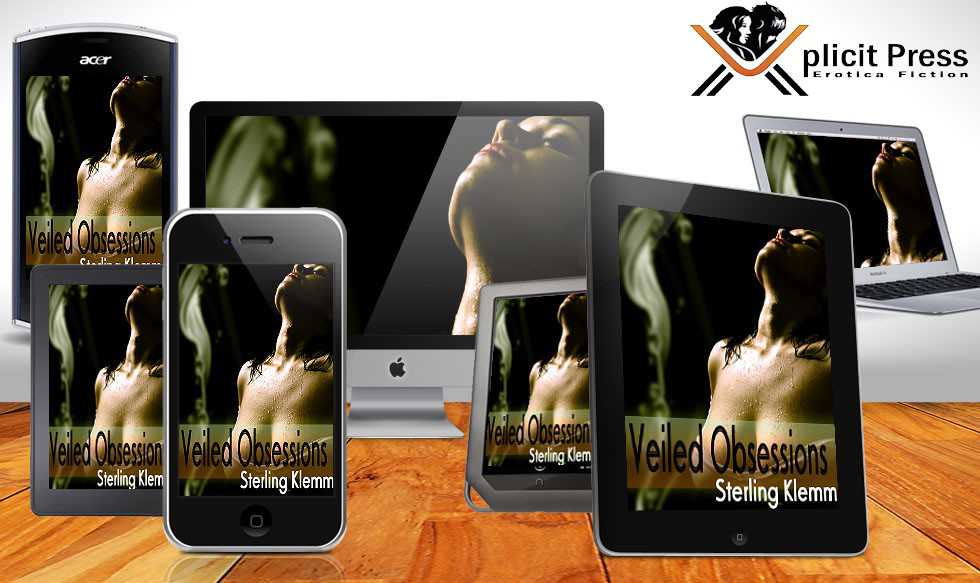 Purchase From Retailers Below: